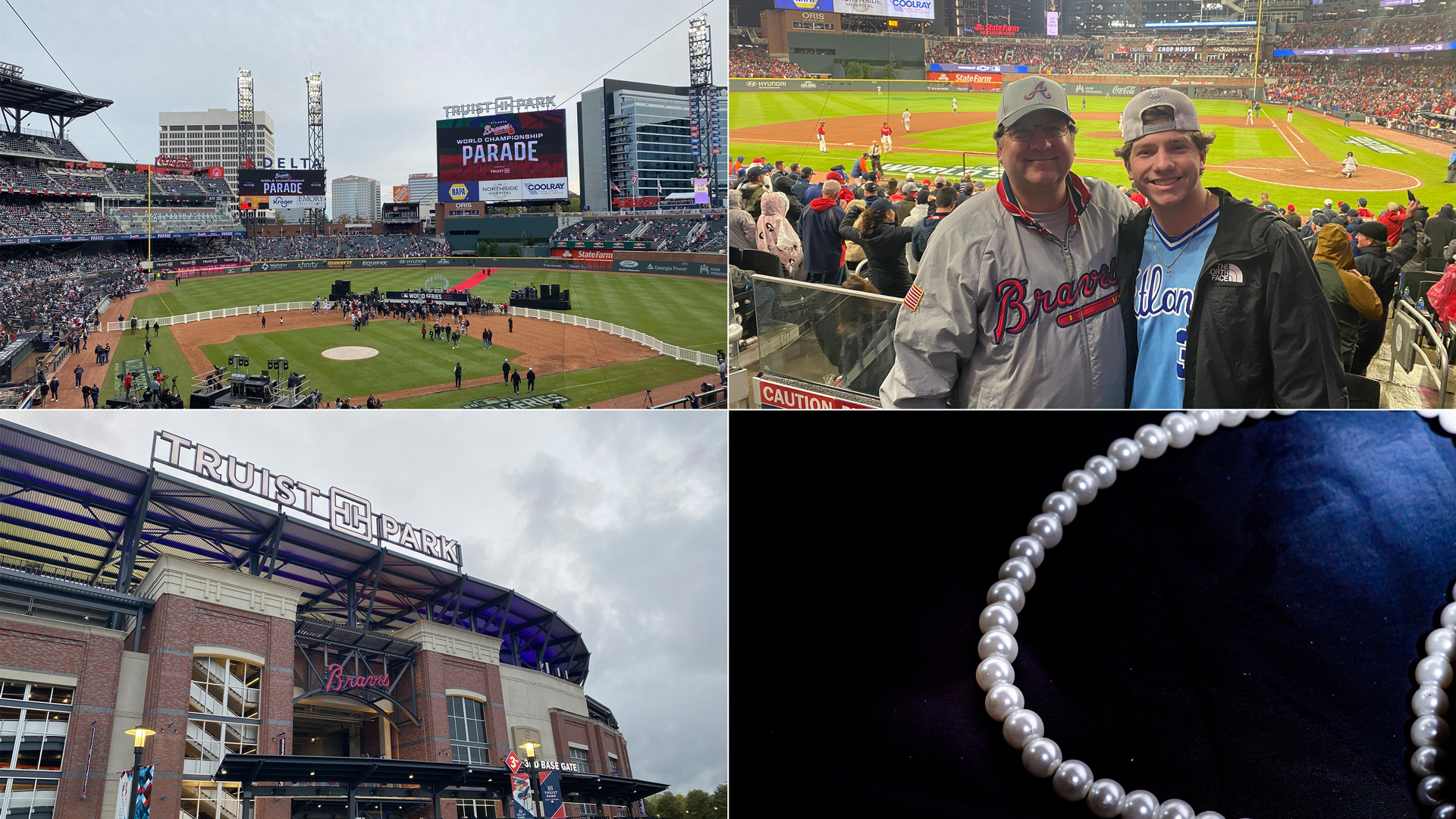 It's All About the Pearls
In this blog, I'll share three perspectives on experiencing the Braves World Series Championship.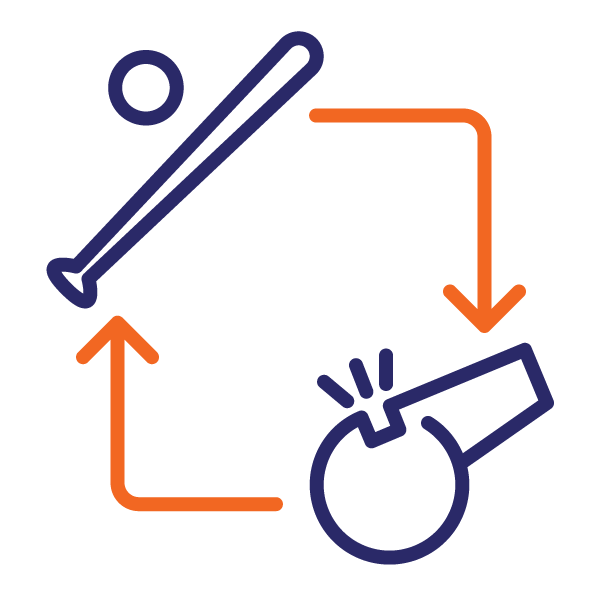 Perspective 1: Player-Coach Experience
Braves outfielder Ronald Acuna, Jr. has been called one of the top young talents in the game of baseball. The 23 year-old Venezuelan native was injured during a July 10 win against the Miami Marlins to move to 44-44. Acuna tore his anterior cruciate ligament (ACL) and would be out for the remainder of the season. At 4.5 games out of first place, management had to decide whether to be "sellers" or "buyers" ahead of the July 31 deadline.
Alex Anthopoulos, the team's President and General Manager, decided to go "all in" and traded for Joc Pederson on July 15. It is said by many that Pederson would be the difference maker on the team due to his swagger and "no fear" approach to the game. Pederson brought confidence, laughter and "love" to the team, breaking down barriers and creating connections. He will forever be known as the first baseball player to wear a pearl necklace during a game because it was "cool." Soon, pearls were prevalent across the city, worn by fans both inside the stadium and in public. At the trade deadline, Anthopoulos would add four more players (three outfielders and one relief pitcher) . Each would play a role in the team's transformation and playoff run. Two of them would be the NL Championship Series (Eddie Rosario) and World Series (Jorge Soler) MVP's.
The Braves' season-long struggles are well chronicled. The team didn't move above a .500 winning percentage until August 3, the 92nd game of the season. Acuna's injury was just a fraction of the adversity they had to overcome throughout the season, as they lost their best pitcher (Mike Soroka) to injury before the season and their starting left fielder (Marcell Ozuna) to injury and off field issues (domestic abuse allegations) just over a month into it. They would also lose their starting catcher (Travis d'Arnaud) for two months to injury (torn ligaments in thumb).
Through the injuries and sub-par performance, Braves manager Brian Snitker, in his 45th season with the organization, never panicked or lost faith in the team or the players. He knew that if the Braves could remain competitive, they would turn a corner and win the division.
Some lessons you can take from the 2021 Braves team's success:
Develop chemistry with an emphasis on relationships
When adding new teammates, consider group dynamics
Focus on having a consistent process/approach to performance
Don't Panic! … Stick together when facing adversity
Stay by your employees' side when the going gets tough
Clarify roles with leadership and across the team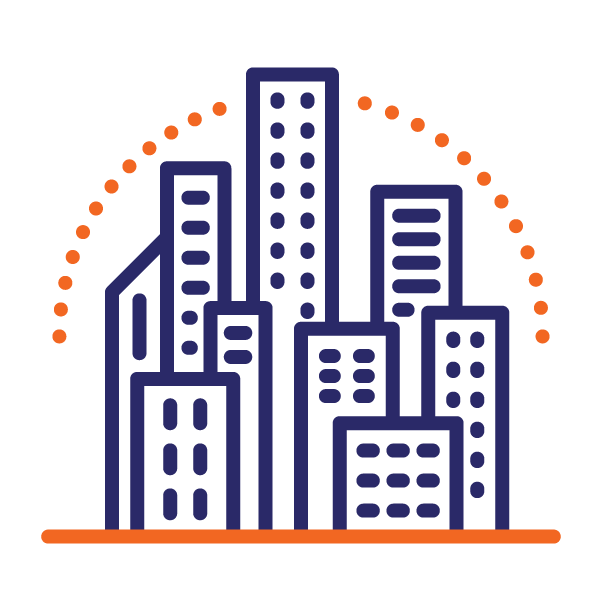 Perspective 2: Community (City) Experience
28-3. It's an infamous score known by all Atlantans. That was the third quarter score of Super Bowl LI in 2017. Falcons were comfortably in the lead and on their way to their first major championship since the Braves won the World Series in 1995. And then Tom Brady led the improbable overtime comeback victory.
Atlanta is a city known for heartbreak and near misses. This year, as the Braves' postseason gained momentum, the Dodgers and Astros both won pivotal Game 5's to allow the "here we go again" doubts to creep into the fan base's psyche. However, the Braves were not to be denied, and the fans could be seen as the difference. They showed up in the Battery (common area outside Truist Park) and in the stadium as well. Millions lined the streets of downtown Atlanta and Cobb County (Marietta) for the championship parade. Fanatics apparel reported the largest merchandise sales numbers in history during the first 30 minutes following the Braves World Series victory. There was a buzz throughout the city that is still prevalent today. Some takeaways from this experience:
Customers are key to an organization's success and longevity
You must connect with your customers on many different levels (fan, buyer, enthusiast)
When you deliver a quality product, customers will be loyal to you
It's possible to produce a "winning attitude" and chemistry with your customers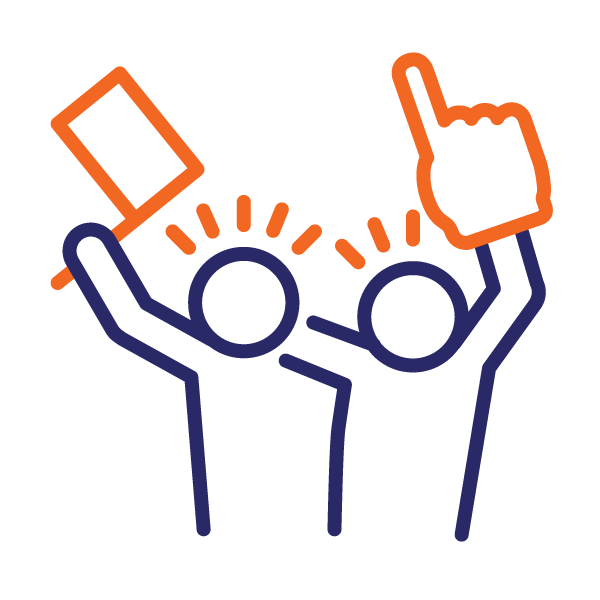 Perspective 3: Father-Son (Fan) Experience
My father, Richard, has had Braves season tickets since 1967, the second year the Braves were in Atlanta. I remember being a kid in the late '70's and early '80's and going with him regularly when attendance averaged less than 5,000 per game. My, how things have changed! More recently, my father and I have been sharing season tickets, building memories along the way.
I played numerous sports through childhood and into adulthood, but baseball has always been my passion both as a player and fan. I continued playing into my early 30's in a men's baseball league. I've maintained the friendships I developed on that team for more than twenty years.
My son, Garrett, caught the "baseball bug" from me. He is an avid fan of baseball and has been playing the sport since he was 6. He's now 18 and is playing collegiately at Covenant College. I coached him for years and have been his biggest fan throughout. Just as my father did with me, I have shared my love of the Braves and the "fan experience" with him. We were able to attend the entire playoff series together (including World Series) and create memories that will last a lifetime.
Creating experiences like this with a loved one can be summarized like this:
Life is short; create memories and traditions with friends and family
Find ways to share your passions firsthand
Capture your memories with "Kodak moments" (videos and pictures)
Develop tribes who share your enthusiasm and love for the "home team"