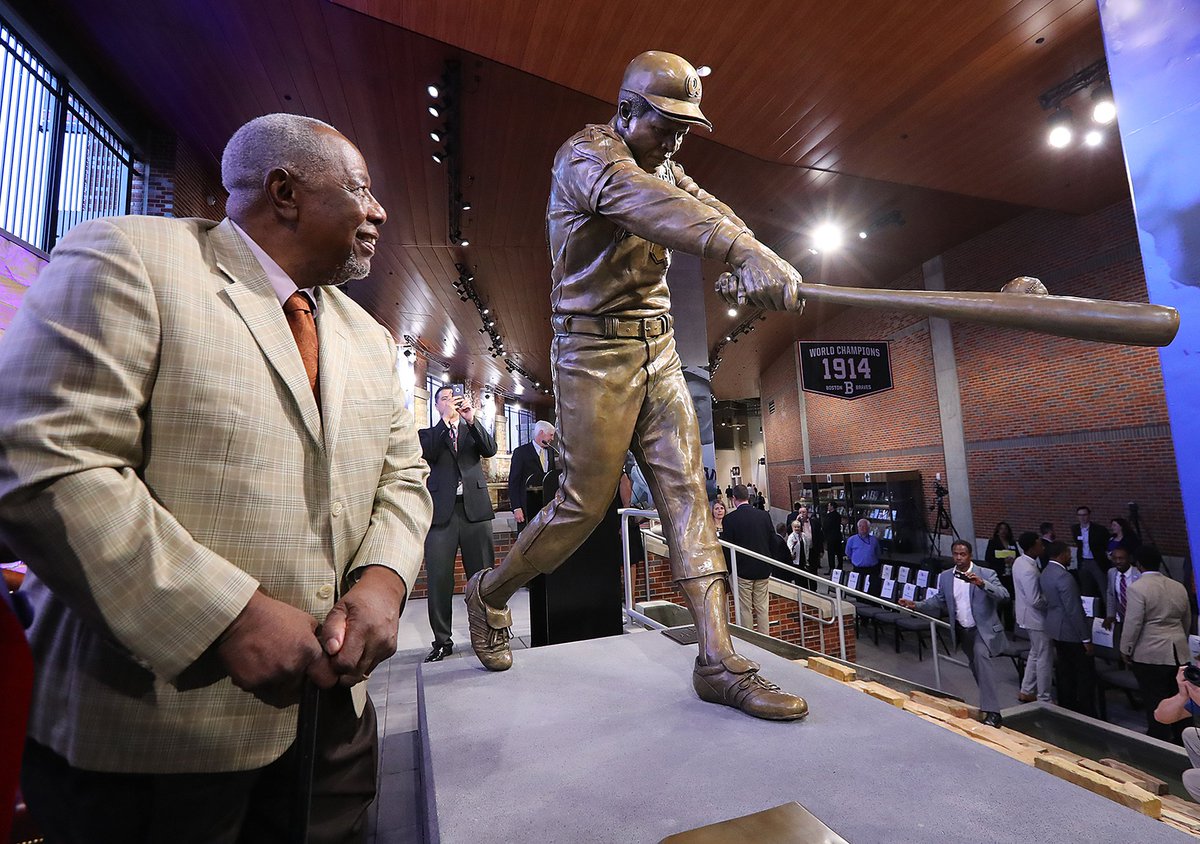 How Do You Want to Be Remembered?
As a professional, it's important to think about the legacy you want to leave behind – for your team and the organization. Monuments, statues, busts and plaques are several ways people are "immortalized" for great accomplishments. How, when and why is someone immortalized?
My family is a big fan of the tv series The Goldbergs. Having grown up in the 1980s, my wife and I laugh at all of the references to, and visuals of, the time period. In a recent episode, the father (Murray) was elected Jenkintown, PA businessman of the year. His family was shocked to see that the plaque under his picture said nothing about the qualities/reasons for his selection. While it's a comedy, the episode raises a great question we should all stop and consider – "What is the mark I would like to leave behind? How do I want to be remembered?"
Let's take a closer look at several different famous individuals whose careers represent similar struggles but whose monuments capture different personal and professional feats of greatness.
The picture we've included is of Henry ("Hank") Aaron's new monument, the centerpiece of Monument Garden at SunTrust Park in Atlanta. Aaron is the all-time home run leader in Major League Baseball (MLB). The "755" behind his monument reflects the 755 home runs he hit in his career. Aaron's career is remembered for what he did on the field professionally and how he carried himself – with dignity and respect for others. Aaron played the game with grace and honored the game with his presence during a time when racism was rampant. It was widely known that – as he was nearing the record 715th home run – Aaron was receiving death threats. Yet, he continued to carry on with class. Today, Aaron "pays it forward" through his Chasing the Dream Foundation, an organization he helped create in 1995 to give disadvantaged children an opportunity to pursue their dreams.
Civil Rights leader Martin Luther King, Jr.'s memorial in Washington, D.C. was finalized in 2011. The monument was designed to a) capture his "I Have a Dream" speech and b) demonstrate the struggle (Mountain of Despair) and faith and hope for humanity (Stone of Hope). The significance of its creation, location (next to the National Mall where he gave his speech) and timing (48 years to the day after his "I Have a Dream" speech) are a great testament to the impact Dr. King's work has had on this country.
It's hard to fathom having an impact on the scale of these great men, but it's easy to envision the legacy you can leave for others and how you can make it become a reality.
Think about your vision for your team and how you can pave the way for your employees to make a difference

Determine what you want your "life's work" to epitomize

Be a role model who is selfless and humble and does whatever is needed to "pay it forward"
Photo courtesy Curtis Compton / Atlanta Journal-Constitution